New and Exciting in Western Martial Arts!
Combat Con in Las Vegas! Coming June 24-26, 2011
Western Martial Arts Coalition
Reclaiming the Blade - A documentary produced by Galatia Films about modern Western Martial Arts
Western Martial Arts Schools - Where to learn
Academy of European Fighting Arts
ARMA - Association of Renaissance Martial Arts
Davenriche European Martial Artes
Historical Maritime Combat Association
Knights of the Order of the Green Cross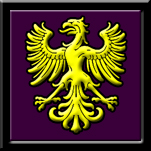 Northern Virginia Assalto
MASHS Mid-Atlantic Society for Historic Swordsmanship
Order of the Seven Hearts
If your WMA school uses New Stirling Arms wasters, e-mail us to add your link.
Other Quality Suppliers of WMA Equipment and Information
RESCU - Renaissance Entertainers, Services and Crafters United
The RESCU Foundation is a non-profit organization established to promote and maintain the health and medical well-being of the participants of Renaissance Faires, historical performances and other artistic events through financial assistance, education, advocacy, and preventative programs.
For Your Finery...